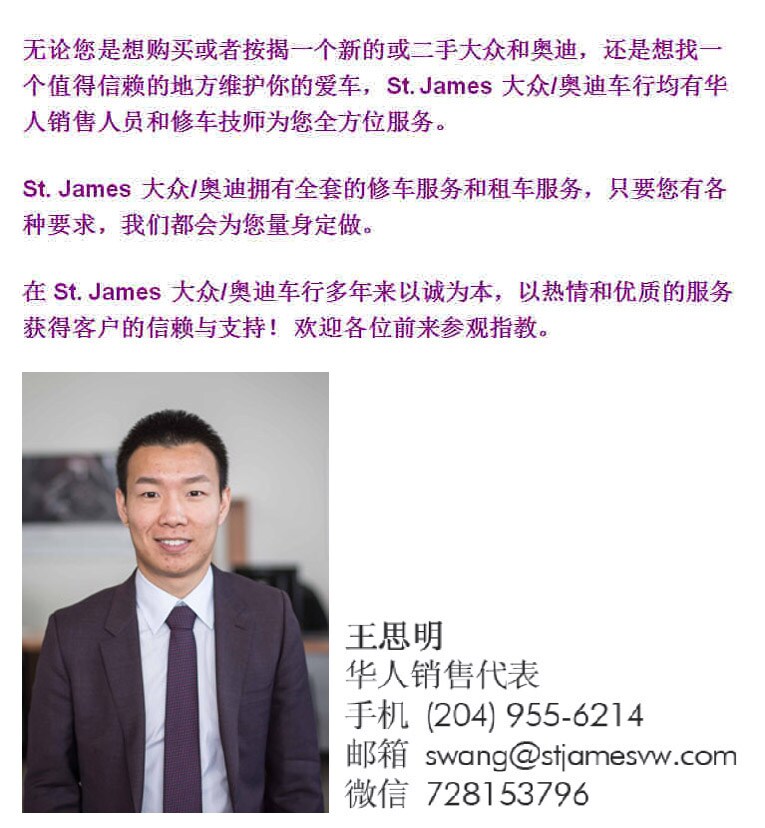 Chinese Services at St. James VW
Whether you are looking to purchase or lease a new or used Volkswagen, or looking for a place to service your car, St. James Volkswagen has services available in Mandarin or Cantonese, and always at the best prices.
 We have a full service body shop and car rental service, as well as an all-season drive-thru to keep you warm in the winter and cool in the summer. We are here to meet all of your needs.
 At St. James VW, we believe in dealing with everyone with honesty, empathy and respect. Come visit us and you will see the difference.
 If you have any questions, please call us and ask for Siming Wang, 204 788-1100.